Who We Are
Sfumato Fragrances is a niche perfumery based in Detroit, Michigan, producing entirely botanical scent products, including gender-inclusive natural perfumes and colognes, incense, and custom fragrances. Obsessed with the science of scent, we focus on creating completely unique aroma profiles with culinary inspiration.
Natural Fragrances
Regular price

Sale price

$20.00 USD

Unit price

per

Regular price

From $40.00 USD

Regular price

Sale price

From $40.00 USD

Unit price

per
Our Philosophy
Natural ingredients. Culinary principles. Small batches. Learn more about our guiding principles.
Fragrant Blog
The Meaning of Sfumato

Sfumato is an Italian word, meaning "turned to smoke, or vapor."  This is very appropriate, since almost immediately upon one of our fragrances leaving the confines of its bottle, it turns

Read More

A Rose By Any Other Name

There used to be a time when the only things that looked like roses were roses, and the only things that smelled like roses were roses. Those were simpler times. You could

Read More

Scent and Memory

Scent and memory are tied together in a variety of weird ways, but there are two factors that

Read More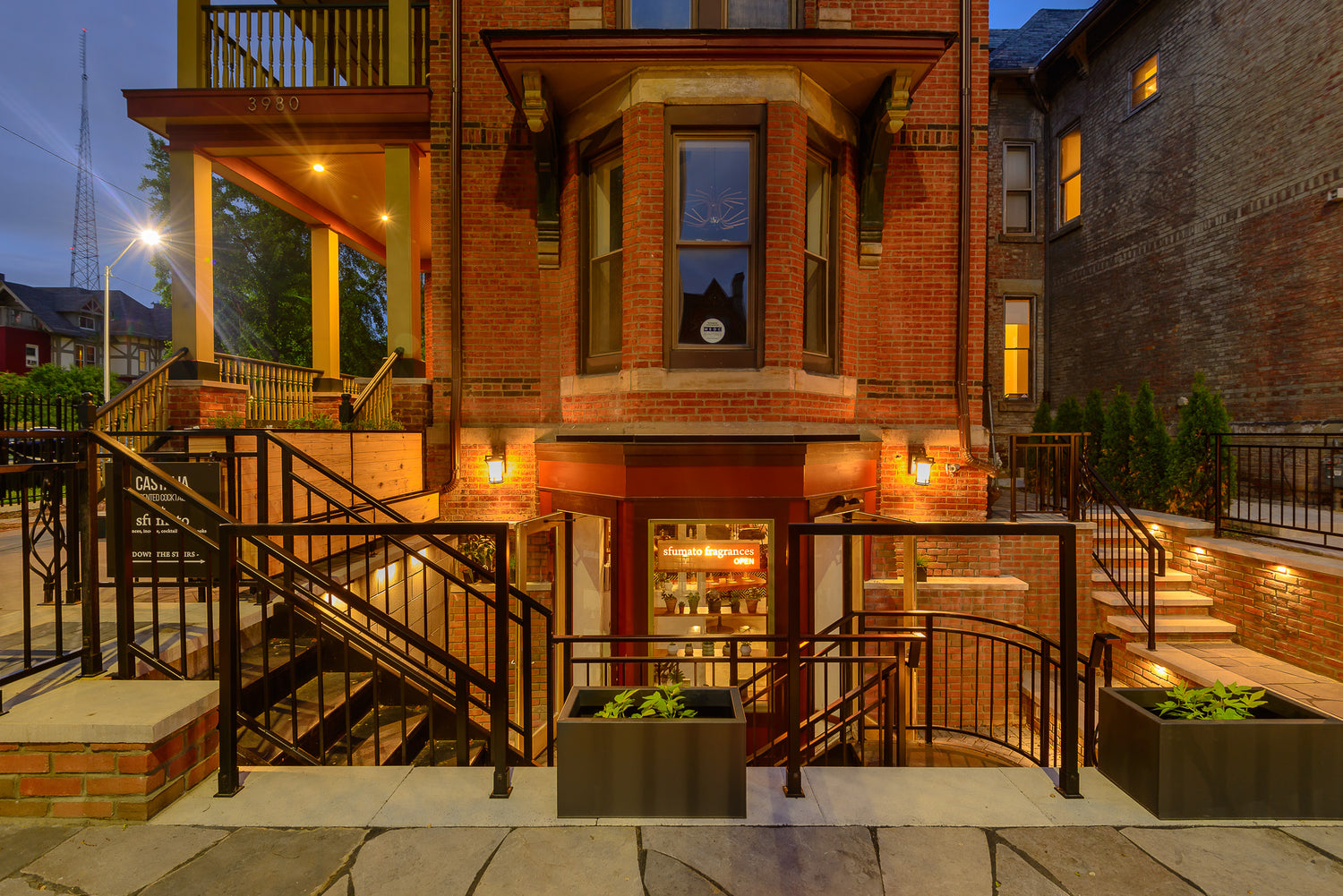 Scented Cocktails at Castalia
Sfumato's retail space transforms into a scented cocktail bar, Castalia, by night.
Take me to Castalia